Shooters join us for a top-notch shooting range experience in Medford, WI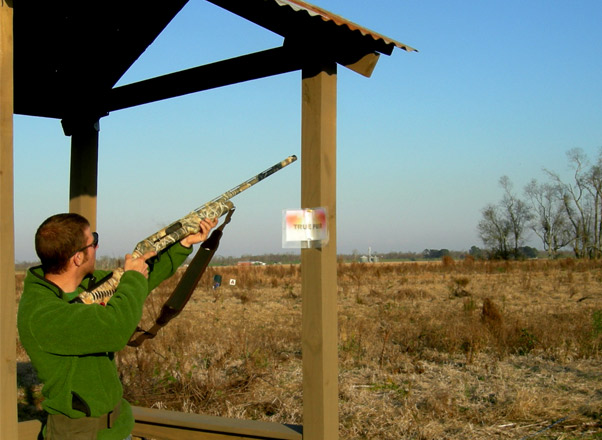 Sporting Clays is the club's most popular sport at MRC Sportsman's Club. Sporting Clays takes the challenge of shotgun shooting one step farther than Skeet or Trap by removing the predictability of the clay's path. Sporting clay courses offer variety at each station and emulate hunting with clays instead of live game. Our location in the Northwood's allows us to easily replicate the flight patterns of ducks, grouse, woodcock, geese and the hopping of a rabbit. Our sporting clay course is great practice to get ready for your favorite hunting season.
Other shooting choices include Trap, Pistol and Junior Marksman Program. Each course offers something different to shooters. Some courses are set up for the beginner to improve their skills while others are there to challenge the veteran shooters. No matter the course the focus is for shooters to enjoy their time at MRC. We hope to see you at our range this year.