Come Learn Skills through our Junior Marksman Program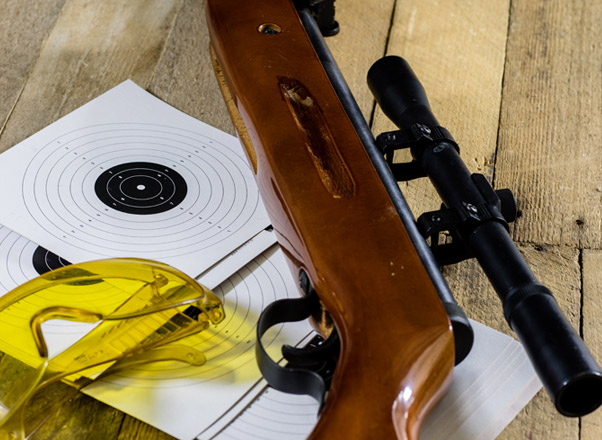 The MRC Sportsman's Club offers a youth shooting program for the adolescence in Taylor county. The Junior Marksman program teaches the youth to safely shoot a small bore rifle in our indoor range. The Junior Marksman Program is open to males and females starting at the age of 10 through high school. There is a limited number of spots available so call early and ask if there are openings.
The program will starts on the first Saturday in December. The Saturday practices are from 8:00 am to 12:00 Noon. Then there is also practice on Tuesdays afternoons from 3:30 pm to 5:30 pm. The season runs from December through April 1st.
DETAILS:
Indoor small-bore 3 & 4 Position using 22 cal. Small-bore rifle.
Shooting equipment is supplied.
The youth in this program get a chance to compete in tournaments, too.
Location is at Indoor Range at MRC.
MRC junior Rifle Club Membership Fee is $35.00 and a $3.00 Ammo Fee per practice.
For more information about the Junior Marksman Program contact Randy Gregory at 715-748-4427 or 715-748-5373. You may also email Randy at accuracyunlimited@gmail.com
This Junior Program is supported by the MRC Sportsman's Club, Friends of the NRA, Taylor County Sportsman's Club Stetsonville American Legion, Fir, Fin & Feather of Owen and the Medford VFW.